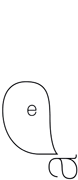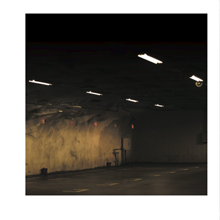 Mika Taanila
Stimulus Progression
10" EP + 16 page booklet
AE020
June 2015, €15,-
Media-Archaeology. Elevator Noir.
Eleven field recordings of some of the last remaining MUZAK sound-systems operating in Helsinki, Finland. Recorded in public locations, such as restaurants, malls and parking garages by local film-maker/artist Mika Taanila. These sonic snapshots – "films without film" – can be seen as a dry contemporary film-take, a variation on the "city symphony" genre in the documentary film tradition. The recordings are site-specific, each track mapping a genuine muzak listening spot in Helsinki. Minimal processing and subtle layering of various muzak tracks was added later in the post production by Taanila and producer Anton Nikkilä: simply to "enhance" and "color correct" the total spatial experience.
"Unfortunately most of the public spaces today - already since 1980s - don't play authentic muzak or even easy listening, but rather take the easy way out by blasting brutal radio broadcasts, audio jingles or private Spotify playlists to customers and workers alike. But the original stuff still exists here and there: you just need to find it. The most discreet stuff is hardest to find. This was one reason and motivation also to do this record: to capture the fragile beauty and the sweet strangeness of this tradition before it's all gone," says Taanila.
About the title of the record:
In the 1970s Muzak Corporation developed a (pseudo) scientific method called Stimulus Progression. It means simply that they'd pipe in muzak (for example into factory) in specific cycles: 15 minutes of muzak followed by 15 minutes of silence. And then all over again. And within each musical section the tempo of the tracks should increase step by step. This means that by the timing of 13-15 mins you'd have the most extreme tempo creating the best "stimulus".
From the liner notes by Joseph Lanza:
"For those who care to listen closely, Taanila's project offers subtle musical scents that waft out from the rustle of commuters and crowds: a haunting acoustic guitar meets a delicate dusting of ivories, some perky yet gentle rhythms stimulate the mid-day slump, and a lulling string arrangement of "Darling, Je Vous Aime Beaucoup" blends with bird chirps. At one point, angelic voices accompany a version of the early 1960s instrumental favorite "Our Winter Love," characterizing what used to play on America's once-popular easy-listening instrumental FM channels.
But here, the indoor echoes and airy arrangements do not product the smooth, seamless effect that Muzak and the easy-listening radio formats sought in their transmissions. This collection is, in fact, downright impish. In attempting to capture a diaphanous elevator music setting, Taanila is like a spirit photographer whose snapshots might expose a paranormal shape or two but whose composition becomes cluttered by such mundane detritus as falling objects, broken dishes, moving furniture, indecipherable chatter, and the bedlam of crying children. Thus captured in the jingle-jangle echoes of daily life, the music is all the more ghostly, especially towards the end, when Taanila and his engineers engage in some distortion that lures us into what I like to call elevator noir."
A1 Continental Breakfast
A2 78 Years in the Background
A3 I … Breathing
A4 Locust Underpass
A5 Standing by the Elevators
Total: 15:00

B1 Shadows
B2 Narrow Segment Codec
B3 Objective Afternoon
B4 Multitasking Finesse
B5 Blood Pressure and Metabolism
B6 After the Fact
Total: 15:00

All Tracks recorded at various public locations in Helsinki in 2012.

Field-recordings and editing
Mika Taanila

Production and mastering
Anton Nikkilä

Texts by
Joseph Lanza
Erkki Huhtamo

Cover Photography
Anne Hämäläinen

Inner sleeve photography
Mika Taanila

Cover and booklet design
James Langdon

Record produced in cooperation with http://www.badischer-kunstverein.de/Badischer Kunstverein, Karlsruhe.
Preorder directly from Apparent Extent.