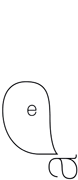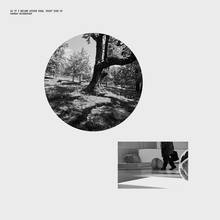 Hannah Weinberger
As if I became upside down, right side up
LP
AE030
June 2016, EUR 15,-
A: Part 1 (19:12)
B: Part 2 (18:47)

This record documents the multi-channel-sound installation As If I Became Upside Down, Right Side Up? (2013) by Hannah Weinberger, 60:00 min. loop, granite quarry stones and boulders in various sizes, cables, exciters, amplifiers.
Field recording by Hannah Weinberger, April 19, 2015 at Kunstverein Harburger Bahnhof
Sound and stone engineering by Christian Frick, Rocket Science, Zuerich
Mixed and edited by Volker Zander
Mastered by Joerg Follert

Photos by Dominik Hodel, Saskia Bannasch, Christian Hinz, Michael Pfisterer.
Graphic design by Volker Zander
Produced in cooperation with Kunstverein Harburger Bahnhof, Kunsthaus Bregenz and Kunsthaus Glarus.
Presented on the occasion of the exhibitions:

"As If I Became Upside Down, Right Side Up" at Kunstverein Harburger Bahnhof, April 18 - July 26, 2015 www.kvhbf.de

"Hannah Weinberger" at Kunsthaus Bregenz, October 18, 2014 - January 11, 2015 www.kunsthaus-bregenz.at

Kloental Triennale "A Place Like This", May 25 - August 10, 2014
www.kloentaltriennale.ch