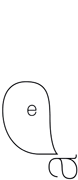 I Have Left You the Mountain
LP album + 24-page book (engl/italian)
AE033
March 2018, €20
"This 'translation' of absence through song is called këngë kurbeti, migration song. Its drone-based polyphonic form is prominent south of the river Shkumbin—in an area that includes Vlorë and other villages from which thousands of Albanians have left their motherland. These songs, which are part of a shared Mediterranean polyphonic tradition, are unique in their vitality as a life-affirming everyday practice and in their surviving modes of transmission, a fact that was acknowledged prominently when UNESCO proclaimed "Albanian folk-iso polyphony" a "masterpiece of oral and intangible heritage of humanity" in 2005. Such songs show the relevance of locally rooted traditional practice—particularly in the age of globalized media networks— in commenting and making sense of the present, continuously transforming an inherited vocal practice. Any such performance is marked by a "sharing of pain" between singers and their audience. The authority of the singer is constituted by the way he or she manages to emotionalize the audience and to transmit mall, a multifaceted emotional state of social, spatial, and sonic nostalgia."
from the liner notes/essay The Comfort of Sounds in a World of Absences by Eckehard Pistrick, 2016
The vinyl album "I Have Left You the Mountain" published as part of the exhibition "Metamorphoses – Let Everything Happen to You", March 5 – June 24 , 2018 at Castello di Rivoli, Turino, Italy. Curated by Chus Martínez.
Ten songs based on texts by Etel Adnan, Mourid Barghouti, Michel Butor, Claire Fontaine, Yona Friedman, Anri Sala, Michael Taussig, Yanis Varoufakis, Ornela Vorpsi, Finn Williams
Performed by
singers in Himarë, Albania
with Luljeta Çipa, Valentina Gerdhuqi, Violeta Gerdhuqi Zaharulla, Koka Polite Merkuri, Eglanda Prifti, Vojsava Zenelaj (A1, A5, B4)

singers in Vlorë, Albania
with Grupi Folk Bilbili: Adriatik Cenko, Viktor Gjoka, Sinan Gjoleka, Vendim Kapaj, Piro Latifi, Dejrim Mustafaraj, Trifon Malaj (A2, B2)

singers in Tirana, Albania
with Dhurim Ballo, Sotir Ballo, Nazo Celaj, Trifon Golemi, Hyso Xhaferraj (A3, B3)

singers in Fier, Albania
with Petrit Canaj, Llazar Dumi, Kastriot Halihoxha, Nesim Meno, Muharrem Mezani, Guri Rrokaj, Fatmir Tahiraj, Shaban Zeneli (A4, B1, B5)
A-Side
A1 ETEL ADNAN, Mother, 3:16
A2 MICHAEL TAUSSIG, DISPLACeMENTS, 5:17
A3 YONA FRIEDMAN, We Live Among Strangers, 2:37
A4 YANIS VAROUFAKIS, The Call, 5:31
A5 ORNELA VORPSI, Albanian in Milan, 3:06

B-Side
B1 CLAIRE FONTAINE, You Are Not from the Castle, You Are Not from the Village, 4:09
B2 MOURID BARGHOUTI, We Shall Climb This Mountain, 4:12
B3 MICHEL BUTOR, Squandered Bullion, 2:41
B4 FINN WILLIAMS, Directions to Lunar House, 1:50
B5 ANRI SALA, Answer Me, 3:36
Editors: Simon Battisti, Leah Whitman-Salkin, Åbäke
Producer: Peter Meanwell
Coproducer: Edit Pula

Sound Engineer: Andrew Smillie
Mastering: Nicholas Bussmann
Essays by Simon Battisti and Eckehard Pistrick
Translators: Parid Teferiçi (EN–AL, all, except Michel Butor), Gregory Dowling (Ornela Vorpsi, IT–EN),
 Edmond Tupja (Michel Butor, FR–AL),
 Lydia Davis (Michel Butor, FR–EN)

Graphic Design: Åbäke
, London
Vinyl Production: Volker Zander

Originally produced on the occasion of the Albanian Pavilion at the 15th International Architecture Exhibition of La Biennale di Venezia, 2016. Supported by the Ministry of Culture of Albania. First released as English/Albanian version under the catalogue number AE029 in 2016.
ISBN 978-3-95679-239-7
Press:
"If we take architecture to be any spatial practice informed by a body of knowledge shaped from social, political, economic, geographic, cultural, and aesthetic qualities, 'I Have Left You the Mountain,' the Albanian pavilion curated by Simon Battisti, Leah Whitman-Salkin, and graphic design collective Åbäke, stands out as an affecting work, lingering in one's thoughts long after visiting. The exhibition is about 'the architecture of displacement.'" in FRIEZE "Conditions of Living - Reflections on the 15th Venice Architecture Biennale" by Carson Chan, June 2016